Rediscovering the Genius of the American Songwriter, Johnny Mercer, Giant of the Great American Songbook:
[Up Close, Moving and Personal] 
by 
Frank Gagliano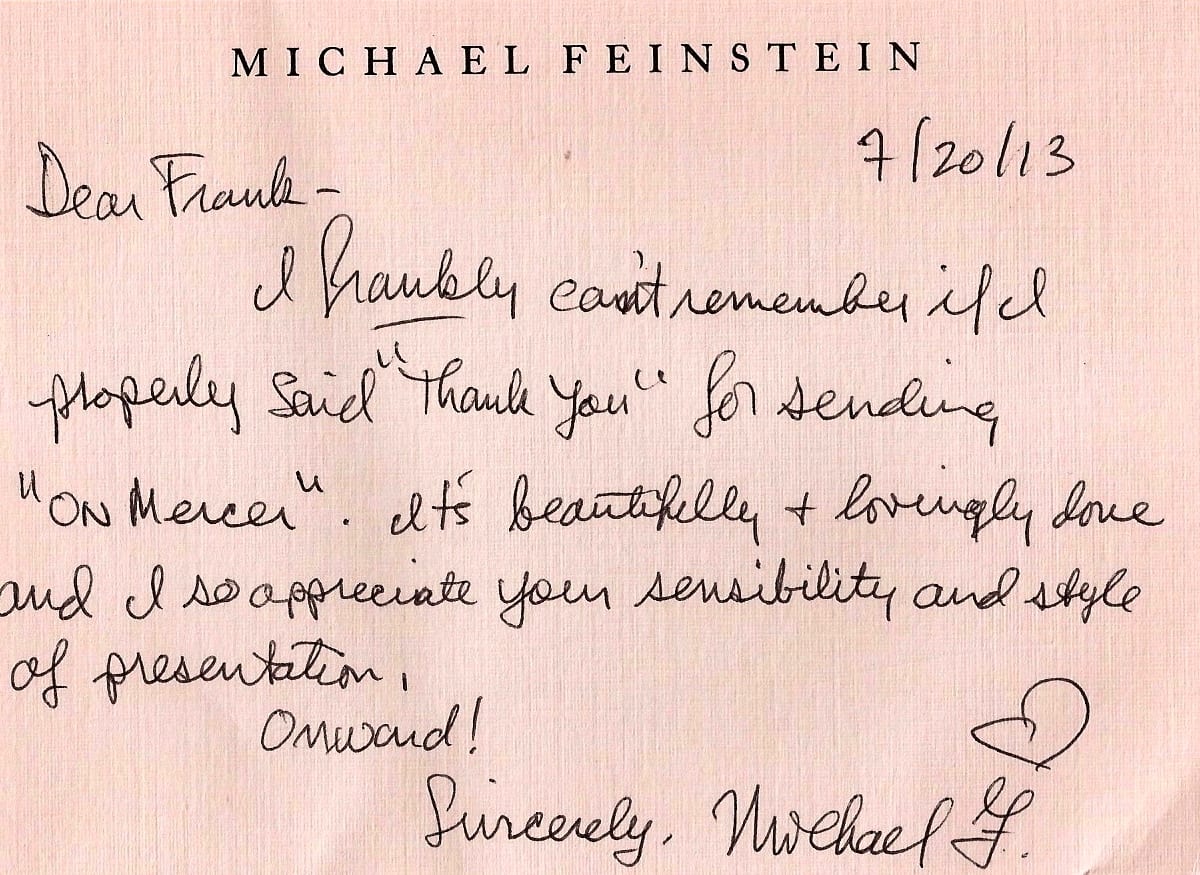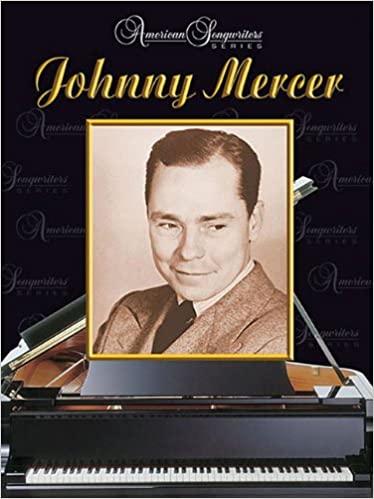 Johnny Mercer
Sings
Rare Demos Of His Songs
(1)
"WHISTLING AWAY THE DARK"
(Johnny Mercer, words; Henry Mancini, Music)
From the 1970 film, "Darling Lili,"
starring Julie Andrews.
Best Song Winner, 1970 Golden Globes;
1970 Oscar nomination.
Often I think this sad old world is whistling in the dark.
Just like a child who, late from school,
Walks bravely home through the park.
To keep their spirits soaring and keep the night at bay.
Neither quite knowing which way they are going,
They sing the shadows away,
Often I think my poor old heart has given up for good.
And then I see a brand new face,
I glimpse some new neighborhood.
So walk me back home, my darling,
Tell me dreams really come true.
Whistling, whistling
Here in the dark with you.
(2)
"THE DANCE OF LIFE"
(Johnny Mercer, words; Andre Previn, music)
From last Mercer stage production,
"The Good Companions,"
Opened London, on July 11, 1974,
starring Judy Dench.
(Andre Previn accompanies)
The Dance of Life begins;
A thousand violins
Play softly in our ears,
The music of the spheres.
The Dance of Life says "Now."
Come, hold me in the shadows.
We'll find a way somehow,
To save the wasted years.
Our crystal ball on high,
Goes spinning through the sky;
Each twinkling spot of light uncovers
Lonely strangers, laughing lovers.
Let fortune call the tune,
We have our love to gamble on.
Turn on our friend, the moon,
Come dance with me.
Come dance with me.
Our music ends too soon.
(3)
"LITTLE LOST DREAM"
(Johnny Mercer, words; Andre Previn, music)
(Song dropped, before opening,
from "The Good Companions."
(Andre Previn accompanies)
"Wishy-washy" — granted.
"Namby-pamby"— granted.
"Searching for the rainbow's end?"
— Could be.
Lost my job — accepted.
Prospects poor — admitted.
What I want is unattainable.
Maybe even unexplainable;
I suppose I'll have to wait and see.
I'm looking for a dream that got away,
Like a runaway sheep
You could never quite keep in sight.
I'm sure I'll come across it any day.
For I know it's somewhere out there in the night.
She took me in her arms and kissed me sweetly,
Most indiscreetly,
And then it disappeared completely.
I only need the girl — I wonder who?
—To turn my little lost dream
Into a dream come true.